Our Agents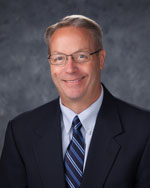 Jay Ewell
Born and raised in Norwalk, Ohio, Jay Ewell began his real estate career in 1978 and quickly became an Associate Broker, then Broker, forming his own real estate office, EWELL & ASSOCIATES, INC. in 2000. Along with listing and selling residential properties, Jay is very knowledgeable in commercial and investment real estate as well as condominiums and new construction. Jay Ewell is very active in local civic organizations and is on the Board of Directors for the Norwalk Lions Club. Jay believes strongly in giving back to the community. Call and put Jays professionalism to work for you.
---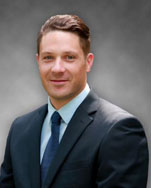 Justin Ewell
Justin Ewell is a life long Norwalk resident where he resides with his wife Gelsey, daughter Louise and dog Annabelle. Justin has been in sales since 2003 and began his Real Estate career in the family business in 2008. Justin is an active member of the Firelands Association of Realtors and currently sits on the Board of Directors. Justin has completed extensive training and holds two Realtor Designations (SRS) Seller Representative Specialist and (CNE) Certified Negotiation Expert. Justin works in Residential, Agricultural and Commercial Real Estate. Most importantly, Justin enjoys meeting new families and individuals, helping them through the real estate transaction process while building lasting relationships.
---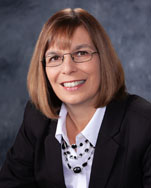 Kathy Kaman
Kathy Kaman became a Licensed Real Estate Consultant in 1988 and has enjoyed representing home buyers and sellers in Erie, Huron, Ottawa, Sandusky, Seneca, Lorain, etc. counties. The Ohio Realtors Association presented Kathy with the awards of Presidents Sales Club and the Award of Distiction. These two awards place her among the top 10% of Ohio's Real Estate Professionals.
Kathy is an active member of The Zonta Club of Greater SAndusky. Zonta is a local and worldwide non-profit, charitable organization that provides scholarships and funding projects to help better the lives of women, children and the elderly. Please contact Kathy Kaman for detail oriented and individual personal attention for you and your family with your real estate endeavors.
KathyKaman@ewellassoc.com
419-668-4888
---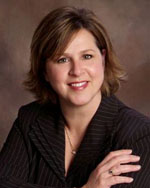 Dina Lukasko
Since 1992, Dina has been advising buyers and sellers in the Huron and Erie County areas with their real estate needs. She has experience in residential, commercial, investment and land development real estate. Along with her real estate career, Dina is actively involved in her community, church and children's functions. Abiding by the Golden Rule has always been her motto. For professional service with integrity… Call Dina!
---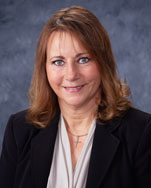 Kim More
Kim More is a full time veteran Realtor since 1984. Also the proud mother of two adult children, Yaya to 5 grandchildren and is married to Darryl of 39 years. Kim's colleagues and clients describe her as honest, professional, reliable and she sincerely cares about the people she serves. She enjoys giving back to her community by being very involved with the Norwalk Rotary Club, Huron County Chamber of Commerce, Bibles for Babies and other organizations and groups to better serve her area. She offers competitive market appraisals for all types of properties. Serving the communities of Norwalk, Monroeville, Milan, Sandusky, Perkins, Huron, Bellevue, Wakeman, & Willard. She has experience in residential, commercial, investment, agricultural, and future development properties. Kim is dedicated to provide an unbeatable level of professional service you will continue to count on. Customer Service is a top priority. She understands a good home must have a solid foundation and Real Estate careers are the same. One of her best compliments are when her past clients refer their own children to her, knowing she is a trusted and experienced realtor to help them find the perfect home or buyer.
RealtorKimMore@Gmail.com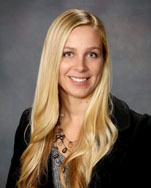 Adrianne Quillen
I am a Northern Ohio
real estate agent
who works with home buyers and sellers. After graduating from Bowling Green State University, I had many business experiences that inspired my passion for real estate. My enthusiasm for helping others and work ethic help me connect with clients and provide them with the best service possible. When I'm not assisting my real estate clients, I enjoy spending time with my family, volunteering and being outdoors. As a realtor, I strive to ensure that the home buying and selling process is fun, easy, and stress-free!